A digital marketing team committed to assisting your business reach its full growth potential

ITSA Media Co. is a full-service digital marketing agency. We have a dedicated and experienced team who are passionate about developing your success.
First and foremost, our job is in growing your business. What counts beyond that is how effective our methods are in growing that business; therefore, our mission is simple and direct: Assisting our clients to grow their business through effective digital marketing strategies.
Digital marketing is our passion. In an industry where marketing strategies constantly change and shift shape, it is our job to keep our finger on the pulse of this ever-changing and exciting industry. Our team functions by creating, learning, innovating, educating, and above all else delivering the desired results.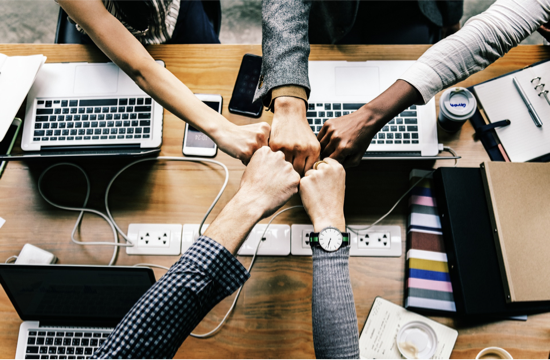 We thrive on your success
AS A TEAM WE HAVE INVESTED IN THE LONGEVITY OF OUR COMPANY, AND DUE TO THAT DEDICATION WE CONTINUE TO GROW. WITNESSING THIS GROWTH MOTIVATES US TO KEEP WORKING HARD FOR YOU. LET US WORK TOGETHER TO DEVELOP THE FUTURE OF YOUR BUSINESS.

WHERE A LOT OF AGENCIES MIGHT CONSIDER A JOB DONE, WE CONTINUE UNTIL YOUR GOALS ARE MET. WE ARE NOT SATISFIED UNTIL YOU ARE SATISFIED. WE DO WHATEVER IT TAKES, EVEN IF IT SHOULD REQUIRE ADDITIONAL RESOURCES OR TIME ON OUR END. WE ARE STRONG BELIEVERS THAT OUR CLIENTS' SUCCESS IS ALSO OUR SUCCESS.
Our Team
ITSA MEDIA CO. IS HOME TO A TEAM OF INDUSTRY-SAVVY SPECIALISTS. THESE INNOVATIVE PROFESSIONALS, THEIR DIFFERENT BACKGROUNDS AND EXPERTISE, COMBINE TO SUCCEED AT OUR PRIMARY OBJECTIVE: TO MAKE THE WEB A BENEFICIAL PLACE FOR YOUR BUSINESS TO REACH ITS FULL POTENTIAL. WE LOOK FORWARD TO SHOWING HOW OUR TEAM CAN HELP YOUR BUSINESS TO REACH ITS GOALS.

Our Leadership
BEHIND EVERY SUCCESSFUL TEAM OF SOCIAL MEDIA EXPERTS, SEO PROGRAMMERS, CONTENT CREATORS AND DIGITAL MARKETERS IS A SOLID MANAGEMENT TEAM LEADING THE WAY. OUR MANAGEMENT TEAM AT ITSA MEDIA CO. ARE ALL HEAVILY INVOLVED IN THE INDUSTRY AND WILL BE THERE TO SUPPORT OUR TEAM OF EXPERTS WITH YOUR PROJECTS, ENSURING THAT YOUR DIGITAL MARKETING PLANS HAVE ALL OF THE SENIOR SUPPORT REQUIRED TO THRIVE.


DO YOU HAVE A BIG IDEA WE CAN HELP WITH?