Social media keeps growing and growing. 3.2 billion users – which is about 42% of the population – log into social media. In fact, people spend more than an hour and a half on social media every day! No wonder brands continuously invest in their social media marketing efforts and try to stay ahead of the game in social media's ever-changing landscape.
Want to know what 2019 may have in store? Let's take a look at this year's top 5 social media predictions:
Social Media Prediction #1: Creating Genuine Content Will Drive Brand Authenticity Across Platforms 
Take a moment to think back to the early days of social media, when platforms such as Facebook first took off.
Before business pages, paid ads and influencers, the purpose of social media was to simply form a connection with those you might not see often and to keep in touch with friends and family.
At its core, social media was a place for genuine conversation and photo sharing with the people closest to you. Nowadays, brands use it to compete with one another, using heavily polished photos and overproduced videos.
However, the problem with polished and overproduced is that it's not genuine. It doesn't appeal to consumers. A 2016 study by Cohn & Wolf highlighted that three in four respondents (75%) claimed that "brands and companies have a credibility problem."
The study also concluded that "authenticity weighs significantly on how consumers behave, with 90% of respondents saying they are willing to reward brands for being authentic, and 20% replying that they'd be willing to invest in such brands."
Social media is still, at its heart, all about forging connections and striking up conversations, and this is where creating genuine content comes in.
So how does a brand go around establishing its authenticity through content?
Here are a few ways:
Firstly, prioritize honesty and transparency. Remove the product shots and heavy filters and instead focus on showing real people using your product or service in a real environment. This also includes using conversational, natural language that gives your brand a human element.
Show your audience who you are and what you stand for as a brand –whether it's through Instagram tours of your work environment or live videos lead by your CEO or a Q&A on your latest product release.
Plan to post appealing content. Take the time to create a calendar that goes beyond pushing products and posts, but actually engages with your audience. Ask them questions and opinions, run competitions, post a relatable meme or quote, etc.
Social Media Prediction #2: More Brands Will Integrate User-Generated Content into Cause-Related Marketing
User-generated content, especially from influencers (more on that below) will be increasingly used throughout social media platforms, most notably Instagram, Facebook, and LinkedIn.
In 2019, B2C brands that survey their client base for opinions, thoughts, feedback, and experiences, and then feature these responses within their content will rapidly create a more intimate relationship. If they can combine, mix and match UGC with cause-related content, they'll be at the top of the game!
Organizations in 2019 will continue to affiliate their brands with causes and values that make the world a better place. That means user-generated content is extremely crucial to a successful social media strategy because we all invest more trust in third-party validation.
Expect to see more companies this year featuring real customer experiences –testimonials, UGC, videos –in their strategies. Satisfied customers bring trusted feedback and genuine hype about your brand to life.
Since we mentioned videos, let's look at our next prediction.
Social Media Prediction #3: Live Videos and Stories Will Win the Day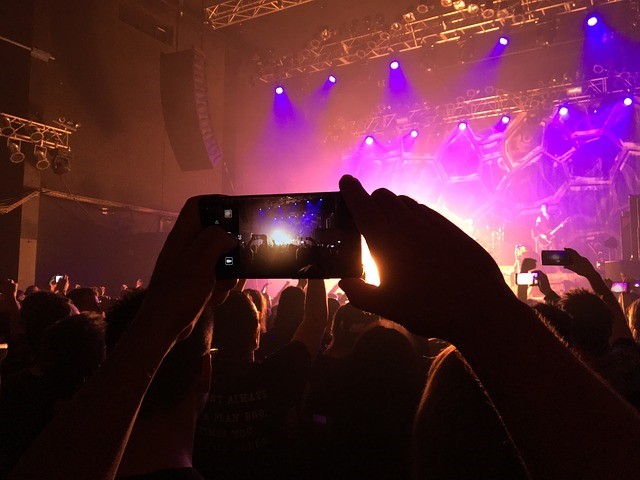 What's cool about live video is that it plays right into the "genuine content" strategy. The beauty of going live is, well, that it's live. It's just you and the camera, showing what's going on with your brand in real time
Moreover, live videos are watched 3 times longer than their non-live counterparts and commented on at 10 times the rate of non-live videos.
Use it as an opportunity to connect with your audience in a one-on-one fashion, or take them on a tour through your company's world so that they can get to know your brand's purpose and mission. Consider making behind-the-scenes videos, hosting how-to's and Q&As, streaming live events, etc.
It's important to note that LinkedIn has also hopped on the video train.
LinkedIn video native video launched back in 2017 and it quickly became a place for businesses and influencers to voice their thoughts. You can see everything from business tips to personal vlogs on LinkedIn videos, and some of its earliest users have acquired huge audiences.
Along those same lines, Stories will continue to play a key role in social media. The use of stories in social marketing strategies is one of the latest trends marketers are implementing across social media channels. According to HootSuite, 64% of those surveyed claimed they have incorporated Stories into their social media tactics.
Additionally, Mark Zuckerberg said, "We expect Stories are on track to overtake posts in feeds as the most common way that people share across all social apps; predicted that Stories would surpass sharing to news feeds in 2019."
Stories are attracting more and more businesses because they can be created on your smartphone and be consumed instantly. It's a trend that will continue to expand beyond 2019.
Social Media Prediction #4: Brands Will Embrace New Technologies (AR/VR/IGTV, Etc) and so Should You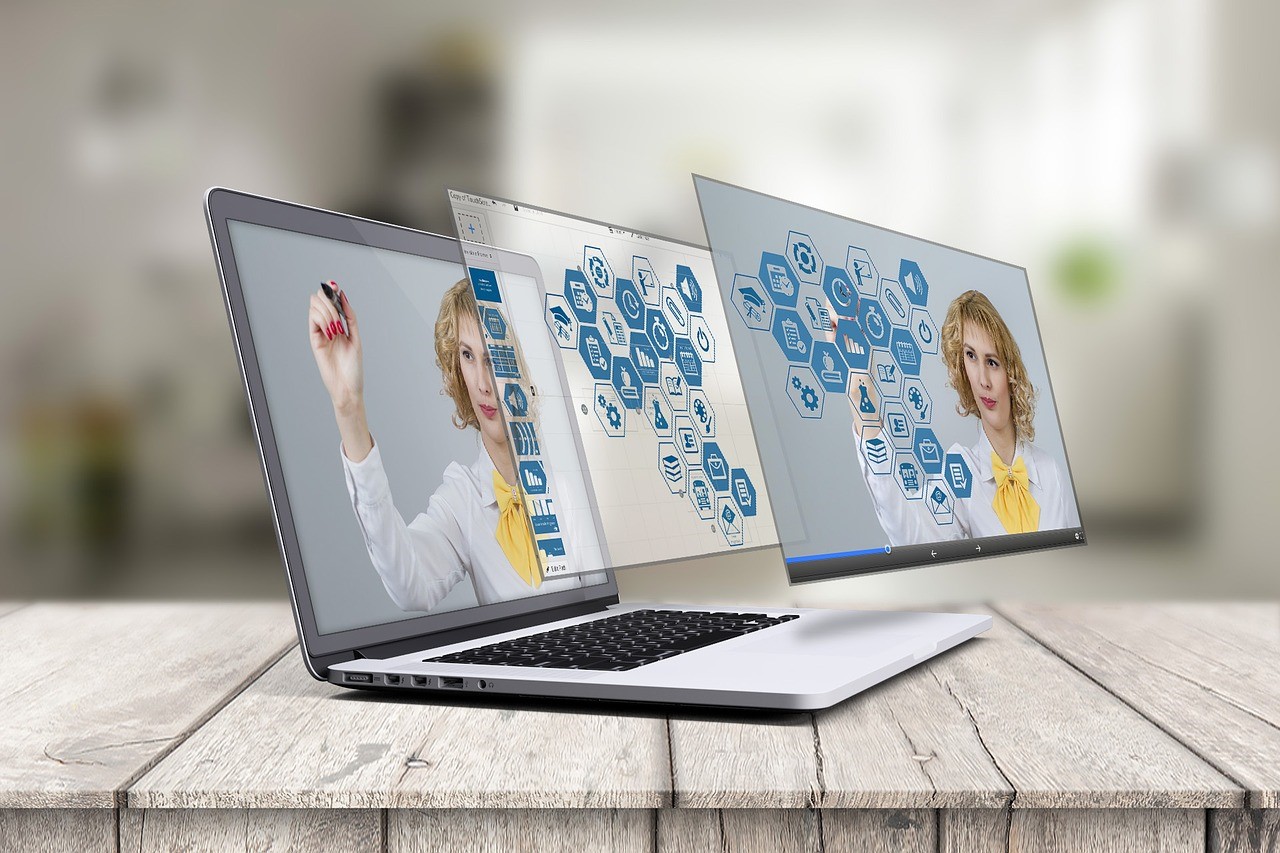 Virtual Reality (VR) and Altered reality (AR) are quickly growing. With the arrival of new features such as Facebook 3D photos, Facebook AR studio and Snapchat Lens, it makes sense that marketers will soon follow and implement the trend.
But don't wait up, while some of these are still quite new, it's beneficial to be one of the first to give it a try. It makes your brand seem authoritative and innovative.
It's the same thing with newer programs such as Instagram TV (IGTV).  Be the first to try it out instead of waiting to see what other brands are doing.
You'd know soon enough if it's an appropriate channel for you, and if not, it's still early enough in the game that no major damages will be done.
Businesses should be ready and willing to experiment with all the new channels and tools that come their way.
Unless you're already on it, start doing your research on these tools and how you can leverage new technologies like AR/VR.
And a gentle reminder –it's still quite early in development, so experimenting is okay and even encouraged!
Social Media Prediction #5: Micro-Influencers Will Gain Momentum in 2019
Influencer marketing is another social media game changer. It's an immensely effective way to get your content across to a much bigger audience, and like user-generated content acts as an even greater form of credibility and social proof.
And in 2019, micro-influencers will be the way to go. These users can have between 10,000 to 50,000 followers.
When planning your social media campaigns, consider hiring a micro-influencer to enhance the quality of your outreach with more niche markets. Contrary to well-known or celebrity influencers, micro-influencers have a small audience with high engagement. They are more affordable for brands and businesses, are perceived as trustworthy by users, and frequently generate better results.
One of the simplest ways to find micro-influencers is through a hashtag search on Instagram or Twitter. This helps you in finding people that have influence within your industry.
You could also a tool like BuzzSumo to find micro-influencers in your niche.  Make it a point to reach out to influencers on a month-to-month basis, and promote any content they share with your product.
Some Final Words
So there they are! 5 predictions every business and brand should be taking note of and incorporating into their social media strategies this year.
Which of these predictions resonate with you the most? Do you have some predictions of your own for 2019?
Share your thoughts with us in the comments!
If you need help gearing up your social media marketing we are more than ready to help you reach your goals, click https://itsamedia.com/about/ to find out more.